Garden umbrella, also known as side umbrella, is mainly used to block large sunshade from direct sunlight. At the beginning of the design, it was mainly used for shading aristocrats' courtyards, which hence is known for the name.
According to the shape, Garden outdoor umbrella can be divided into Roman Umbrella, Patio Umbrella, Banana Umbrella.
https://www.lofurniture.com/outdoor-umbrella.html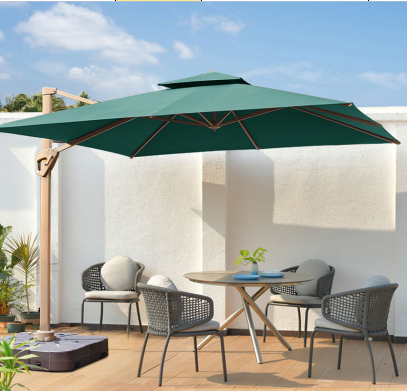 Roman Umbrella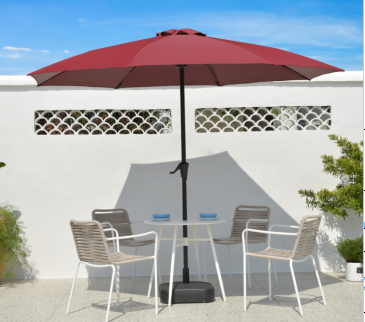 Patio Umbrella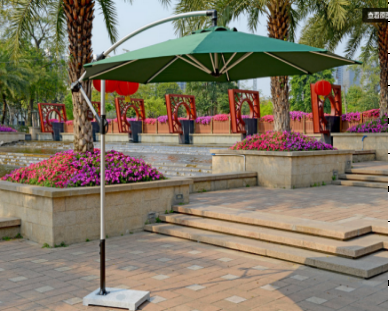 Banana Umbrella
Suitable for all kinds of leisure place, coffee shop, villa garden, terrace, tea sit, lawn, outdoors, beach, bar street, commercial street, the guard property, the lake fishing, BBQ, it is the best shade, tourism supplies, and your ideal leisure sunshade, also also become a beautiful scenery line for your bright house.
LoFurniture is an outdoor shading system that integrates design, production, installation and maintenance. With strong engineering supporting technical support, we can make creative design for shading of modern city landmark buildings, and can also make effect for outdoor shading system of civil and office buildings.
When choosing an outdoor umbrella, you should refer to the following tips:
1. When choosing the umbrella surface, the umbrella with obvious sparse fabric and textile is generally poor in the UV resistance, so consumers should buy it carefully.
2. Because the fabric has the characteristics of shrinkage, when buying, umbrella surface should be large rather than small.
3. The color of the fabric is related to ultraviolet protection. Under the same conditions, the darker the color of the fabric owns better UV resistance, in contrast, black, dark blue, dark green light blue, light pink, light yellow and other UV resistance performance is better.
4. Should check the protection grade sign carefully before purchasing.